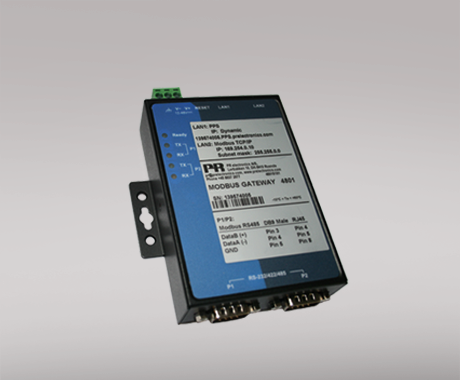 PR Electronics 4801 Modbus Gateway
Product Description
Modbus gateway features
Modbus RTU to Ethernet Modbus TCP/IP gateway
PPS app communication gateway
Product Details
Application
Modbus RTU to Ethernet Modbus TCP/IP gateway.
PPS app communication gateway.
Includes 200 mm RJ45 to SUB-D9 cable.
Technical characteristics
Supply voltage: 12…48 VDC – 4.5 W – 340 mA (max.)
Operating temperature: -10…+60°C
LAN1, RJ45: PPS "device s/n".pps.prelectronics.com IP: Dynamic
LAN2, RJ45: Modbus TCP/IP – IP: 169.254.0.10 Subnet mask: 255.255.0.0
Port 1 and 2, DB9 male: Modbus RTU over RS-485 (default baudrate: 57.6k bps)
For more info please visit the product's website.