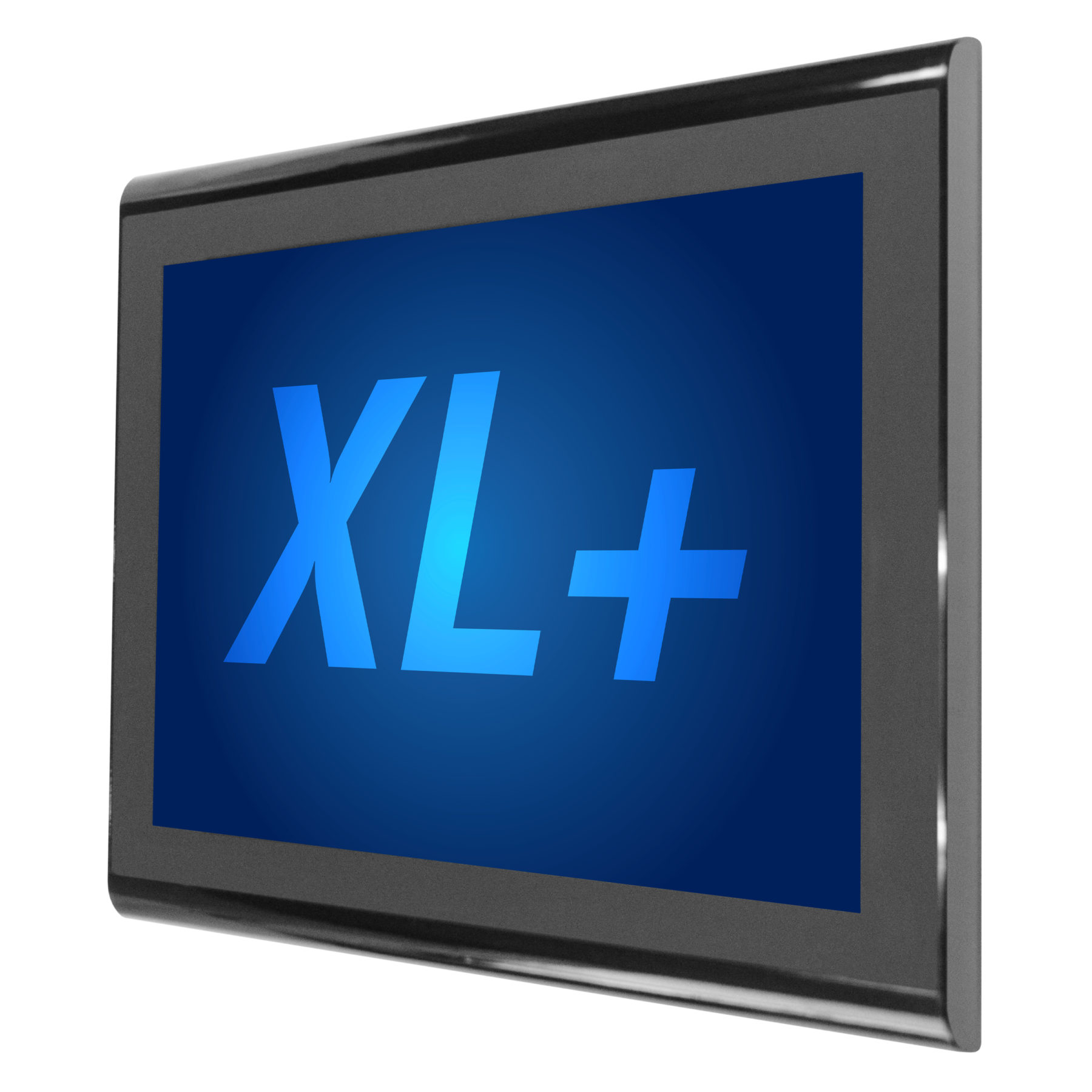 XL+
Product Description
COMPREHENSIVE CONNECTIVITY
In the realm of connectivity, no other controller can match the offerings of the XL+. With three serial ports, dual Ethernet, dual CAN, four USB, mini Display Port (HDMI), mic and audio connectors, the possibilities are limitless. The functionality of the dual Ethernet allows for local and internet connectivity for ultimate security. Protocols include email, FTP, Modbus, WebMI, and dozens of others.
INDUSTRY-LEADING CONTROL
The high-speed dual core CPU of the XL+ delivers the ultimate control performance. The controller can be programmed with advanced ladder or IEC (ST, LD, FBD, IL, SFC). The integrated screen development of the XL+ allows creation of quick, attractive graphics.
EXTENSIVE I/O AND COMMUNICATIONS
In addition to exceptional display performance, the XL+ contains a powerful logic engine with built-in digital and analog I/O and online programming capability. The flexibility of the high-speed counter and almost limitless remote I/O options ensure the integrated setup of the XL+ is compatible with your requirements.
ENHANCED MULTIMEDIA
The display benefits end-users by providing high visibility and allowing the XL+ to be used in a variety of ambient lighting conditions. The XL+ leads the industry through its high-resolution screen with enhanced optics; video playback (great for instructions); video through USB (ideal for monitoring); audio recording and playback (used for notes, instructions, or alerts); external display; dynamic objects (trends, gauges, note pads); and years of planned enhancements.
Product Details
CONTROLLER
CPU Dual Core ARM with Video Accelerators
Logic Scan Rate 0.006 mS/K
Built-In Storage 4 GB
Removable Memory 128GB microSD / 2TB USB
Retentive Storage 512K Battery-Backed Ram
Programming Languages Advanced Ladder or IEC: ST, LD, FBD, IL, SFC
USER INTERFACE
Display Technology 15" TFT Color 500 cd/m2
Resolution / Color 1024 x 767 / 16 Million Colors
Touch Screen Resistive with Laminated Cover
CONNECTIVITY
Serial Ports 3 Ports with RS-232 and RS-485
USB Ports (A and Mini-B) 3 Host, 1 Programming
Ethernet Dual 10/100/1000 Support with Auto MDIX Support
CAN Dual Isolated 125K – 1 MB
OPERATING SPECS & STANDARDS
Primary Power range 10-30 VDC
Operating Temperature -10˚ to 60˚ C
Humidity (non-condensing) 5 to 95%
Ratings IP65, UL Type 3R, 4, 4x, 12, 12k, 13
PHYSICAL SPECIFICATIONS
Dimensions mm: 320 tall x 370 wide x 79 deep
in: 12.6 tall x 14.6 wide x 3.1 deep
Weight 3.46kg / 7.63lb
For more info please visit the product's website.
Documents