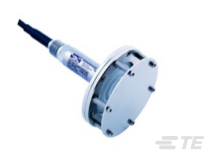 TE KPSI 750 0.25% FS LEVEL TRANSDUCER NON-FOULING
Product Description
The KPSI 750 submersible pressure transducer provides precision depth measurement under most hostile conditions. This transducer design is suitable for a variety of applications including lift station monitoring and waste water and slurry tanks.
Product Details
BENEFITS
Custom Polyurethane or ETFE Cable Lengths
Welded 316SS Body Construction
Long Life Vent Filter or Aneroid Bellows
Custom Level Ranges up to 115 ft. (35 m) H2O
Optional Lifetime Lightning Protection
APPLICATIONS
Lift station monitoring
Wastewater
Slurry Tanks
Pump control
For more info please visit the product's website.
Documents