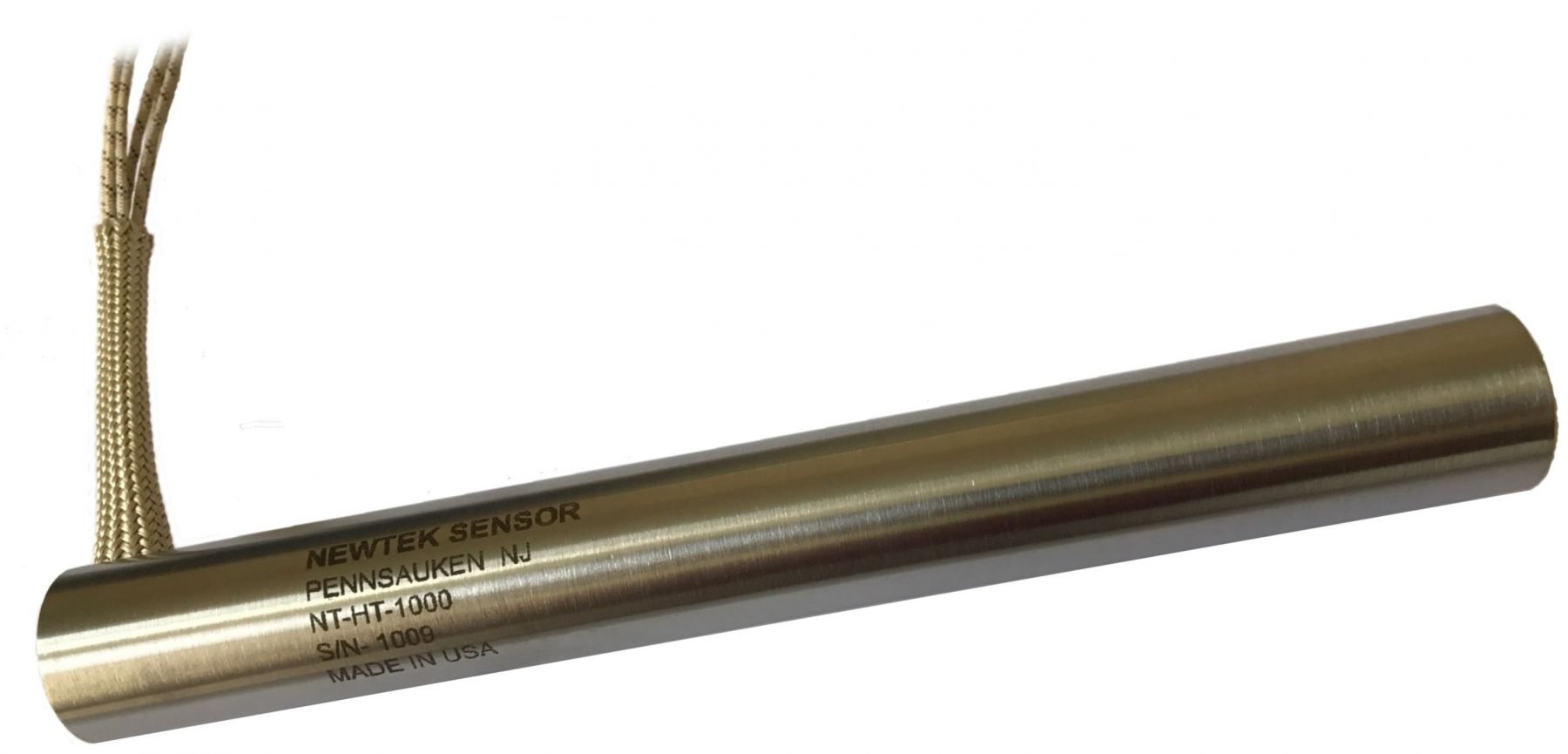 NewTek HT-1000 Series
Product Description
The NewTek HT Series AC LVDTs are specially designed for Extreme High Temperature applications demanding the highest levels of reliability while performing in the rugged environments that are required for industrial equipment. These transducers are constructed of special high temperature materials, allowing them to operate up to 1000°F (538°C). The HT Series provide a ratiometric output, allowing their secondary difference voltages to be divided by their sum. This cancels thermal error, providing extremely low thermal sensitivity over a wide temperature range. These HT Series are available from ± 0.500 inch (± 12.7 mm) to ± 1.0 inch (±25.4 mm) and offer high sensitivity, high resolution and excellent linearity.
Product Details
Features
1000°F operating temperature
1 inch diameter stainless steel housing
Ratiometric output for reduced thermal error
Linearity ±0.5% of Full Range Typical
Through-bore design
Choice of imperial or metric threaded core
Standard and custom models available
Applications
Power Generation
Engine Control System
Furnace
Autoclave
For more info please visit the product's website.
Documents