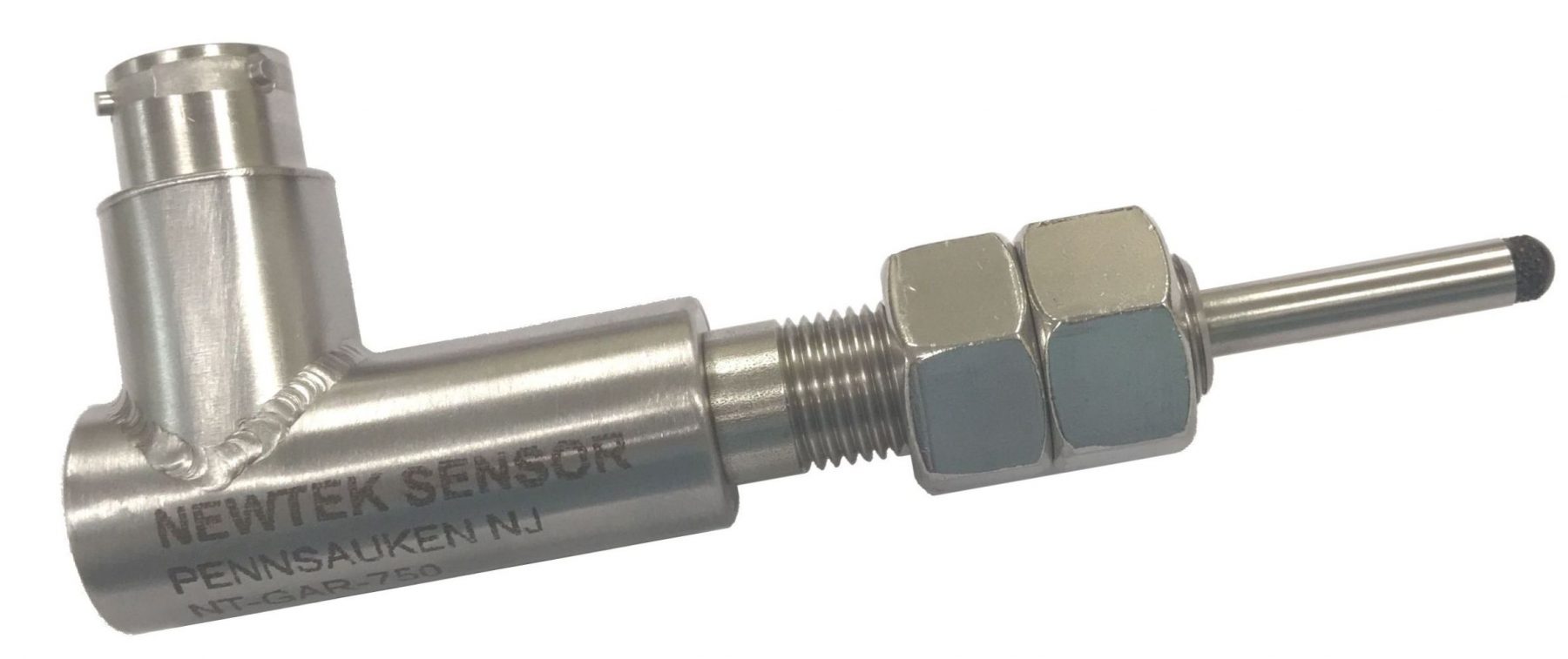 NewTek GAR-750 Series
Product Description
The NewTek GAR Series gage head sensors are spring-loaded AC LVDTs with excellent linearity, high sensitivity and infinite resolution. Construction consists of a stainless steel probe assembly and ¾ inch diameter hermetically sealed housing. Electrical connection is made through a radially mounted connector, resulting in a reduced housing length. Designed for a wide range of position measurement and dimensional gaging applications, they are available in ranges of ±0.50 inch (1.27mm) to ±2 inches (50mm). The GAR Series windings are potted inside its housing with a 2 component epoxy, providing excellent protection against hostile environments.
Product Details
Features
Spring loaded probe
Radially mounted connector
Welded 3/4 inch hermetically sealed steel housing
Measurement ranges from ± 0.05 to ± 2 inches
Linearity ±0.15% of Full Range Typical
Shock and vibration tolerant
Wide operating temperature range (-65◦F to 275◦F)
Choice of probe contact tips
Standard and custom models available
Applications
Dimensional Gaging
Factory Automation
Materials Testing
Packaging Equipment
Automotive Testing
For more info please visit the product's website.
Documents