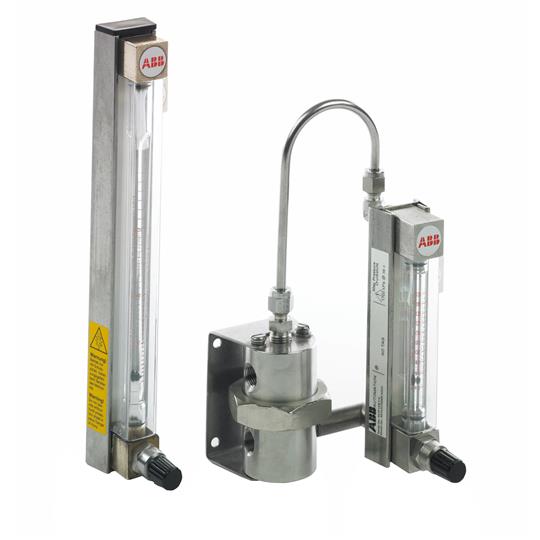 ABB Variable area flowmeters
Product Description
Variable area flowmeters are the most cost effective solution for almost all applications involving the measurement of industrial process liquids, gases or steam. ABB´s variable area flowmeters are reliable, flexible and simple. They meet the application requirements by featuring a wide range of design varieties and sizes. Technology proven, they offer a long life and high reproducibility. Variable area flowmeters are excellent mechanical back-up meters because no external power supply is needed.
Commonly called "Rotameters", or "Purgemeters", ABB has many to choose from depending on fluid being measured, accuracy requirements, and hazards.
Product Details
The FAM540 is a metal cone variable area flowmeter, the first choice for oil rigs and chemical plants.
The FAM3200 armored variable area purgemeter is designed to meter small gas and liquid flow.
Glass tube variable area flowmeters offer a high degree of reproducibility.  Options include the FGM1190, FGM4500, and FGM 6100.
The RatoSight FGM2235 is a variable area flowmeter specifically designed for marine, lubricant monitoring, and seal water applications.
For more info please visit the product's website.
Documents