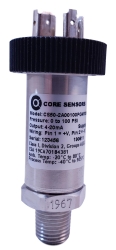 CS50 Non-Incendive Pressure Transducer
Product Description
The CS50 pressure transducer is a high strength sensor designed for use in hazardous areas. Approvals include CSA Class I, Division 2, Groups A, B, C, D T4 and ANSI/UL 122701 Single Seal. All welded stainless steel construction and customizable configurations make the CS50 a versatile pressure transducer designed to operate in the harshest conditions. The CS50 is an excellent solution for applications such as natural gas compression, hydrogen compression and storage, and process control instrumentation.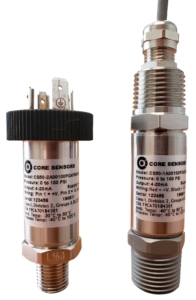 Product Details
Features:
≤

± 0.25% BFSL accuracy

Pressures from 50 PSI up to 30,000 PSI (see model CS51 for pressures below 50PSI)
One piece design
Reverse polarity and EMI protection
Approvals:
CSA Class 1, Division 2, Groups A,B,C, D, T4
ANSI/UL 122701 Single Seal
Applications:
Natural gas compression
Oil exploration
Hydrogen compression/storage
Process control
Test stands
For more info please visit the product's website.
Documents